NCR18650B Li-ion Battery Pack for Bike Light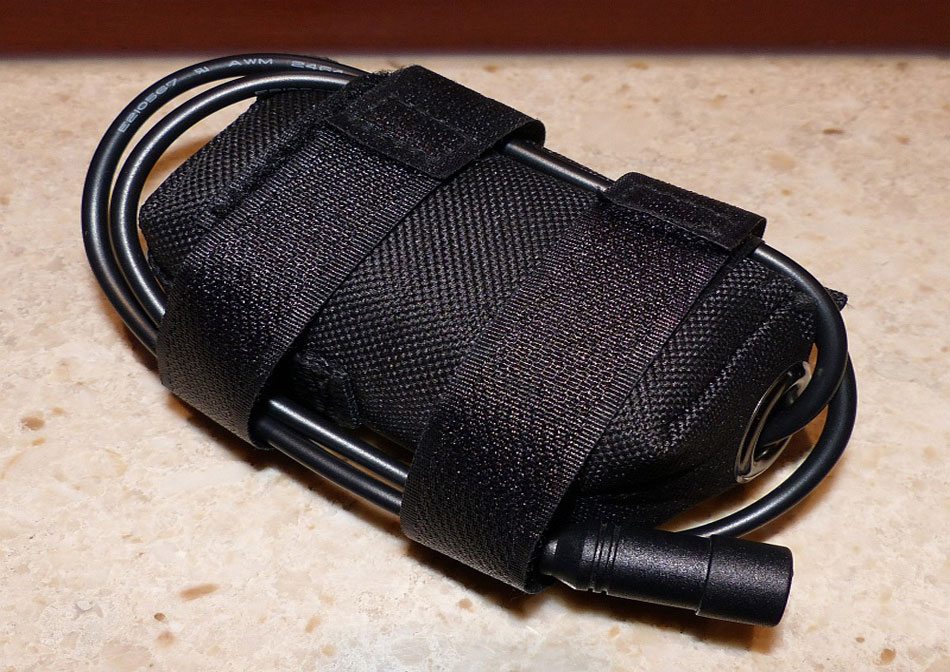 18 November, 2015
Guys I have very good news. Kaidomain has published avability of high capacity 68000mAh battery pack out of 4 Panasonic NCR18650B
with 6A protection module. Price at the moment is very good $29.23. So far I'm entitled to provide this information. I'm going to get sample
for review, but it will take some time to get it. So far I have a lot of trust to the KD and have no reason not to beleive them. I hope it stays so.
Some crumbs in advance (needs to be verified):
1. They have listened and used 20AWG cables. Very good! Checked -> TRUE.
2. 6A protection module. Should cover most of our needs, even for hi powered lights. Unchecked yet.
3. Ruberized shell. Checked -> TRUE
4. Nice pouch
5. Proven high capacity about 6400mAh.
Discharging graph at 2A (1A per cell). I've got nice capacity of 6322mAh down to 3V per cell. I could go lower to gain additional capacity,
but I've already expected to be 6400mAh under some reasonable load.
Discharge curves are nice and cells match very well. There was bit less than 0.01V of difference.
Here are some pictures:
Reviewer: Ledoman @ MTBR
Source: http://forums.mtbr.com/lights-night-riding/quality-8-4v-6800mah-4-x-ncr18650b-battery-pack-kaidomain-com-reasonable-price-995303.html